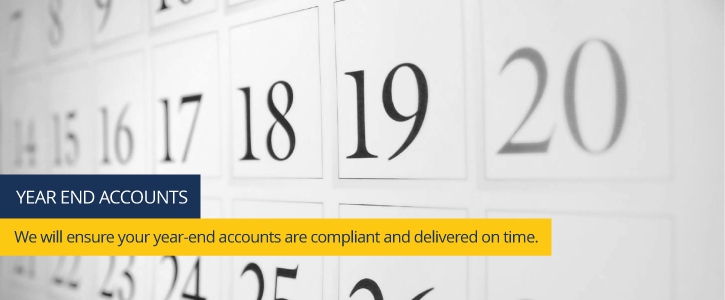 Year-End Account Service
Bookkeeping and Accounting requirements grow with your business and can become quite demanding. We use your bookkeeping records to create Year-End Accounts.
Year-End Accounts give you information about your business and help you raise finances or help you make a mortgage application.
The Year-End is when your company's financial period ends. Companies are required to make Year-End adjustments by this time by using balance sheets and profit/loss statements. The amount of adjustments your company needs to make depends on its bookkeeping.
Some common Year-End adjustments are:
Any depreciation and amortization charges to assets
Adjustments on external audits
Unrealized expenses and revenues that you have accrued
Steps To Remember Before Year End
Before the year ends, there are four steps that we recommend you take to make sure that you are prepared:
Review any profits and losses statements—Your business' profit and loss statements help you check on its financial performance and give you an idea of what your revenue will look like. This will enable you to plan for other expenses and know whether they would be able to will help you.
Make sure that your Vender and Lender files are verified—Review all paperwork that involves your venders and involves any current loans. Be sure that your Vendor 1099 forms are accurate, up to date, and comprehensive. This will help your accounting system print and populate your forms when you submit them.
Take stock of your inventory— Make an assessment and compare it to your current inventory report. This will allow you to make the proper adjustments and see how much capital you have in your current inventory. It is also wise to take stock of the things you have in your office—computers, various equipment, office and supplies—so that you know what you might need for the next year.
Create a budget for next year—Review your statements and take note of any patterns that you see. These patterns will help you get an idea of how to plan for your budget and let you know what to focus on in the new year.
Our Year-End Account Service will show you how to strengthen your record keeping procedures with current accounting standards. We make sure that you claim what you are entitled to get. We also will walk you through the steps and make sure that the Year-End process runs smoothly for you.
We prepare Year-End Accounts for sole traders, partnerships, and limited companies and offer competitive pricing with flexible appointment times.